We all love our kids with our heart and soul. But, does that always mean that we strive to build a bond with them? In today's technologically advanced world, we often end up posing as strangers living under the same roof. Children do not function in this fashion. They need love (a lot of it) and attention to survive and hence, it is extremely vital to be involved with them. Bonding with your child is a very important factor to improve the relationship between you and your child. It is vital to make time for your child irrespective of your busy schedule. In this blog, I have listed a few  fun activities which you can engage in on a daily basis to cultivate parent-child bonding.
Reading Books
Children are very visual. They grasp things very easily when they can see them. Pick your child's favorite book and start reading to them. The best part is that reading is such a refreshing activity that you can start off with it when your child is just 5 or 6 months. Even though your baby will not understand the story line or other intricacies of the story, he will surely get attracted to the different colors, your modulation in tone and your increasing and decreasing pitch while reading out the story. For older children, you could make it more fun by having small finger puppets and enacting the story or you could ask them to predict the end of the story. The key is to make it interactive for the child.
Music
Music is a universal mood up lifter for us adults and it is the same for children as well. Play some songs or rhymes and sing along with your child. Even when you are out in the car and are stuck in traffic, just turn on your system and sing aloud your favorite songs with your child.
Coloring
Children love a lot of imagination and creativity. Open that jar of paint and ask your child to paint an object or a sheet of paper or your house wall (if you can tolerate the mess). Be open, let them paint with a brush or let them enjoy dabbing paint with their hands and fingers. Join them and enjoy this fun filled activity.
Visit a park
Take your child to the park at least 2 to 3 times a week, if possible. It is always a great idea to enjoy with your child outdoor. Relive your childhood and hop on that swing.
Involve them in household chores
A lot of times it gets difficult to be with your child when he needs you as you have household responsibilities too. A great option could be to involve your child in it. If you are chopping vegetables, hand them over a few pieces and give them their pretend play knife. You will be amazed to see how much they enjoy the activity. It's a win-win situation for you.
Gardening
If you have an inclination towards gardening, rope in your child too in it. Teach them names of different flowers and plants. Tell them their specialty and how to nurture and care for different plants. They end up learning a lot and learn to value the environment too.
Indoor picnic
This is for those lazy Sundays where you have lot of time in hand but, do not want to step out as well. Make it like a pretend play session.  Prepare some drinks; keep some biscuits and munching with you. Make quick and easy sandwiches and enjoy your own private picnic.
Go for a movie
This is again for a Saturday or Sunday when both of you are home and are bored. Book tickets for a kiddy movie, grab some popcorn and enjoy your time with your child.
Spending time with the kids is not only about helping them with their homework or making sure they do their chores; it could be simple yet fun stuff that you can do together sitting at home and without spending a bomb at the expensive malls. We try to do all these activities at home on a regular basis.
How do you and your kids spend quality time with each other?
Write to me and pour in your ideas as well.
Myself, with a group of fantastic mommies are on a blog train hosted by Prisha Lalwani. I would like to thank Shreya for introducing me. You can read her blog here. It gives me pleasure to introduce my fellow mommy blogger Romila. Head here to read her blog on and get her take on parenting.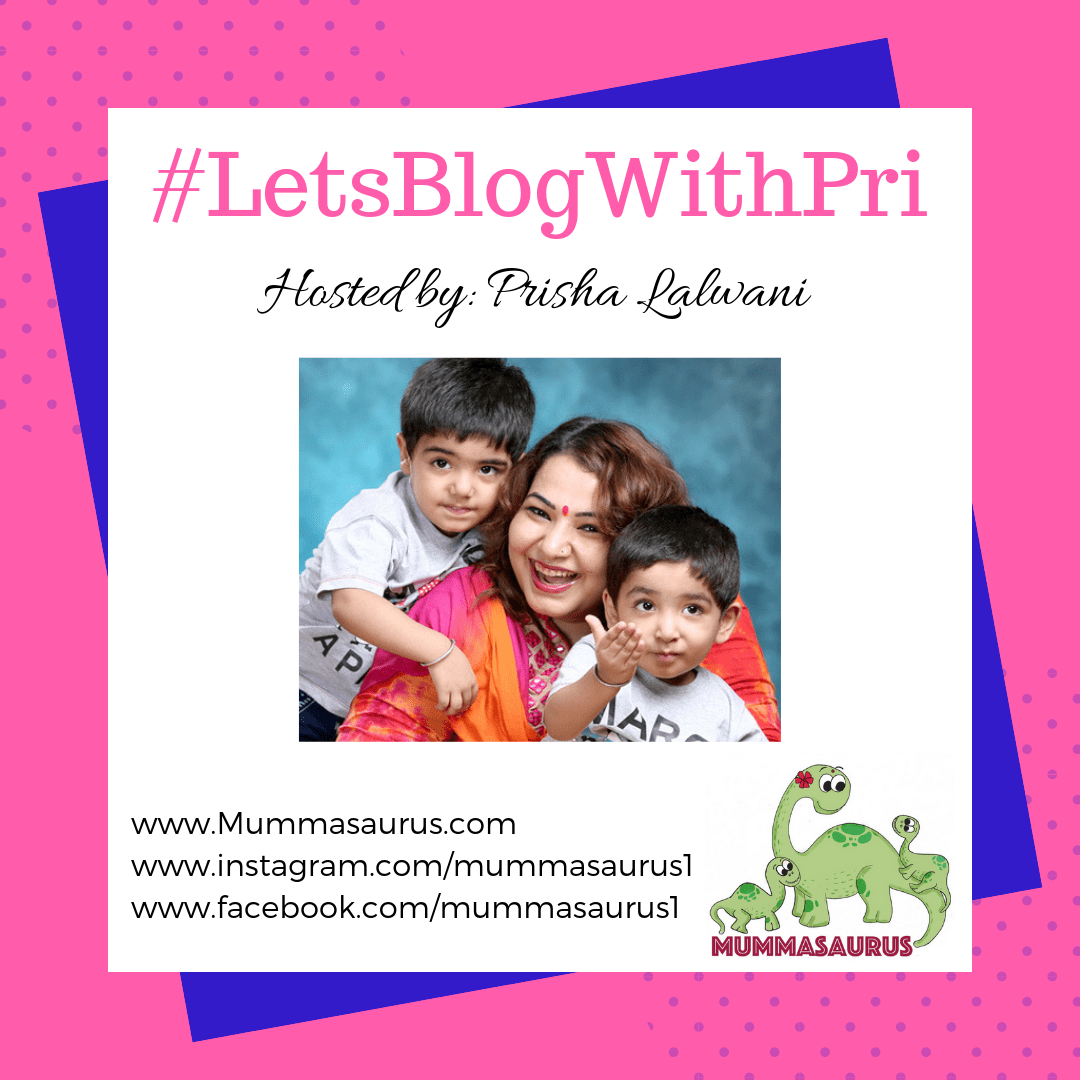 Hosted By :Prisha Lalwani
IG: @mummasaurus1
FB: /mummasaurus1