"I was elated to know that I am going to have a baby. My heart filled my joy and my mind with full of thoughts. How will my child look, is it going to be a boy or a girl, will the baby have my eyes? The questions in my mind were countless and I waited eagerly for nine months for you to arrive in my arms. I took care of myself so much for the first time. I ate good food and took all my medicines on time. Doctor visits were like a ritual which couldn't be missed under any circumstance and a sonography appointment was the day I looked forward to anxiously. Your picture on that small screen made me light up. When I finally held you, I never knew I could experience an emotion as strong as this! My life changed. I started living for you, loving you and nurturing you. The most trivial decisions of my life were also taken keeping you as my priority. I am sure your father felt a little neglected during your early days but, I couldn't keep a tab on my overwhelming emotions for you. I dreamed of you growing up, helping you with your studies; I dreamed of us having teeny weeny mother daughter jokes and giggling and I dreamed of myself weeping like a baby when we got you married. But, all those dreams were shattered when those heinous men took you away, tore you into pieces, butchered and slaughtered you. The life that I had carefully built, vanished into thin air within no time. You went but, you took away my heart, my darling. Now, I am only left with your memories – the good ones and the horrific ones as well. It takes a lot of effort to go to that bed and sleep without getting nightmares. Sometimes, I hear your voice; your screams and cries calling out to us for help and it kills me that I could do nothing."
This is a cry from each and every mother whose daughter is raped and murdered brutally. In India, rape is the fourth most common crime against women. According to the National Crime Records Bureau (NCRB) 2013 annual report, 24,923 rape cases were reported across India in 2012. Out of these, 24,470 were committed by someone known to the victim as per 98% of the cases.
Why does a rape happen? There have been en number of theories (most of them which are baseless and senseless) in this regard and none of which will ever justify a rape. It is a horrendous crime which should never take place under any circumstance. The plight of the victim is something beyond imagination. And her parents are in a worse situation.
I normally give out solutions and tips on topics that I write on but, this is one subject where I don't know what to say. I will surely ask all women to learn some or the other form of self defense. I will also ask girls and women to be very cautious if they ever happen to be at a deserted area. I will ask them to stay in touch with their family constantly when they are traveling someplace unknown. But, what do I tell those innocent, little angels who are completely oblivious to any form of danger? What do I tell those babies who don't even know that they are getting raped? I feel helpless at times.
Be it Aarushi, Nirbhaya or Asifa; they all were their parents' princesses; their darling daughters who died horrific deaths. My only hope is that there comes a time when girls and women can step out of the house without an ounce of fear.
Myself, with a group of fantastic mommies are on a blog train hosted by Prisha Lalwani. I would like to thank Sweta for introducing me. You can read her blog here. It gives me pleasure to introduce my fellow mommy blogger Mahati. Head here to read her blog to get more insights on her trip to Utah.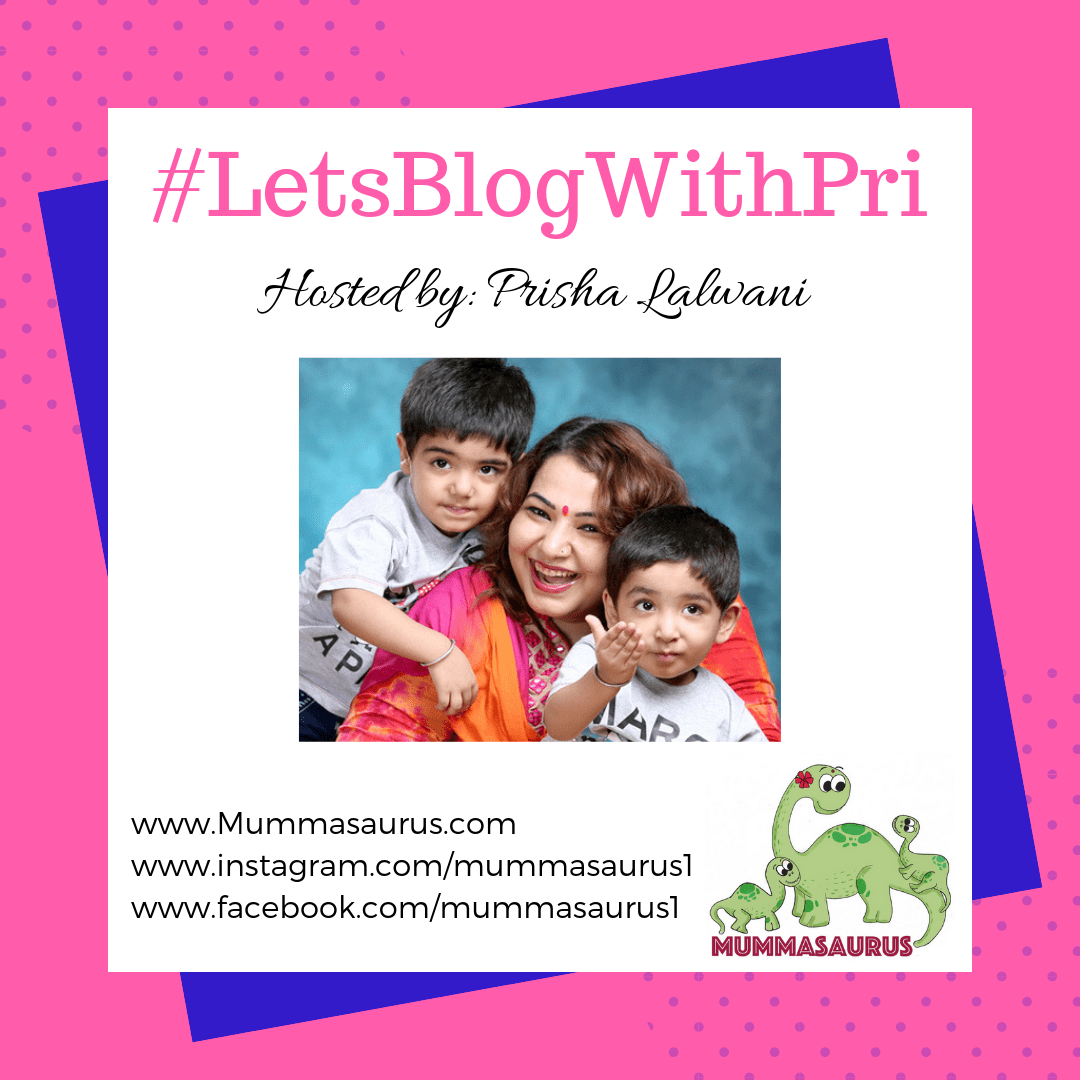 Hosted By :
Prisha Lalwani Mummasaurus.com
IG: @mummasaurus1
FB: /mummasaurus1