Traveling and exploring new destinations are always fun. But, traveling when pregnant needs a lot of caution as even the slightest bit of carelessness may lead to something fatal. In this article, you can find some helpful tips for a travel during pregnancy. This article compiles the things to be kept in mind while traveling when pregnant.
Prepare in advance – Traveling through pregnancy is a big deal. So, to prevent any last-minute hiccups, you need to maintain everything in order well in advance. Pre-book your seats if you're traveling on a flight or train. To prevent unnecessary stops and book and reconfirm your hotel reservations, fuel up for a road trip. Bring a carry-on bag with essential supplies, including medicines, a phone or tablet, a music headset, or a nice book. Give plenty of time to get to the airport, bus, or train station when you're willing to go. Give yourself plenty of time for your journey if you're traveling by car so you don't feel hurried. When inevitable delays happen, that leaves a margin for mistake.
Replenish on your energy stores – Keep in mind that you'll probably get tired more quickly than you did before you were pregnant, as you must have already realized it by nowJ. Take breathers wherever possible and don't rush into completing the journey soon. Take a bath, nap, stretch your legs and halt for a few minutes and pace a bit to avoid a stiff back.
Food – The most important part of your travel. You may or may not get the kind of food you have been eating since you got pregnant and that could be a point of concern. The solution will be to pack plenty of portable snacks in your carry-on because your eating schedule may be disrupted on the road. Your best bet should be nuts, dried fruit, and whole grain crackers with cheese. Food items like Puris, Theplas etc. also stay well for 2 to 3 days with proper packing. So, you could carry those as well. Stick to bottled drinking water only and keep sipping water throughout your travel to avoid dehydration. Your best bet in a foreign country would be salads and fruits but, avoid uncooked vegetables and eat only fruit that you've peeled yourself. Have five to six smaller meals instead of three heavy meals to keep heartburn at bay.
Prepare for frequent breaks – As an expectant mom, you're probably running to the bathroom three or four times more often than usual. Even when the facilities are less than luxurious, it's best to play it safe and go with whatever's available because you never know when or where your next opportunity might be. To be on the safe side, you can carry your own toiletry kit in case you happen to chance an extremely unclean washroom facility. Nowadays, you get travel sanitary kits which have important things like toilet paper, sanitary wipes, antibacterial hand sanitizer etc.
Pamper your feet and legs – Traveling when pregnant sometimes proves to be difficult. Sitting continuously for long periods of time can make your feet and ankles swell and may also lead to leg cramps. If you are the one who is driving, take breaks every hour to stretch and walk around. If there's an empty seat next to you on a plane, train, or bus, go ahead and put your feet up. Don't stay stationary for extended periods of time – keep your blood circulating by taking a small walk in the aisle or getting out of the car every hour and doing some simple stretches every 30 minutes or so. For the traveling mom-to-be, nothing is more important than wearing comfortable, supportive footwear.
A final note on traveling when pregnant; listen to your body. Stop what you're doing and take a break if you feel overwhelmed, overheated, or just plain awkward. Ask for help or extra assistance wherever you are; be it hotels or restaurants or airlines. You will usually never be denied help.
Finally, don't forget your patience and sense of humor – they may come in handy when you have to make a long journey.
Myself, with a group of fantastic mommies are on a blog train hosted by Prisha Lalwani. I would like to thank Maitri for introducing me. You can read her blog here. It gives me pleasure to introduce my fellow mommy blogger Debidutta. Head here to read her blog.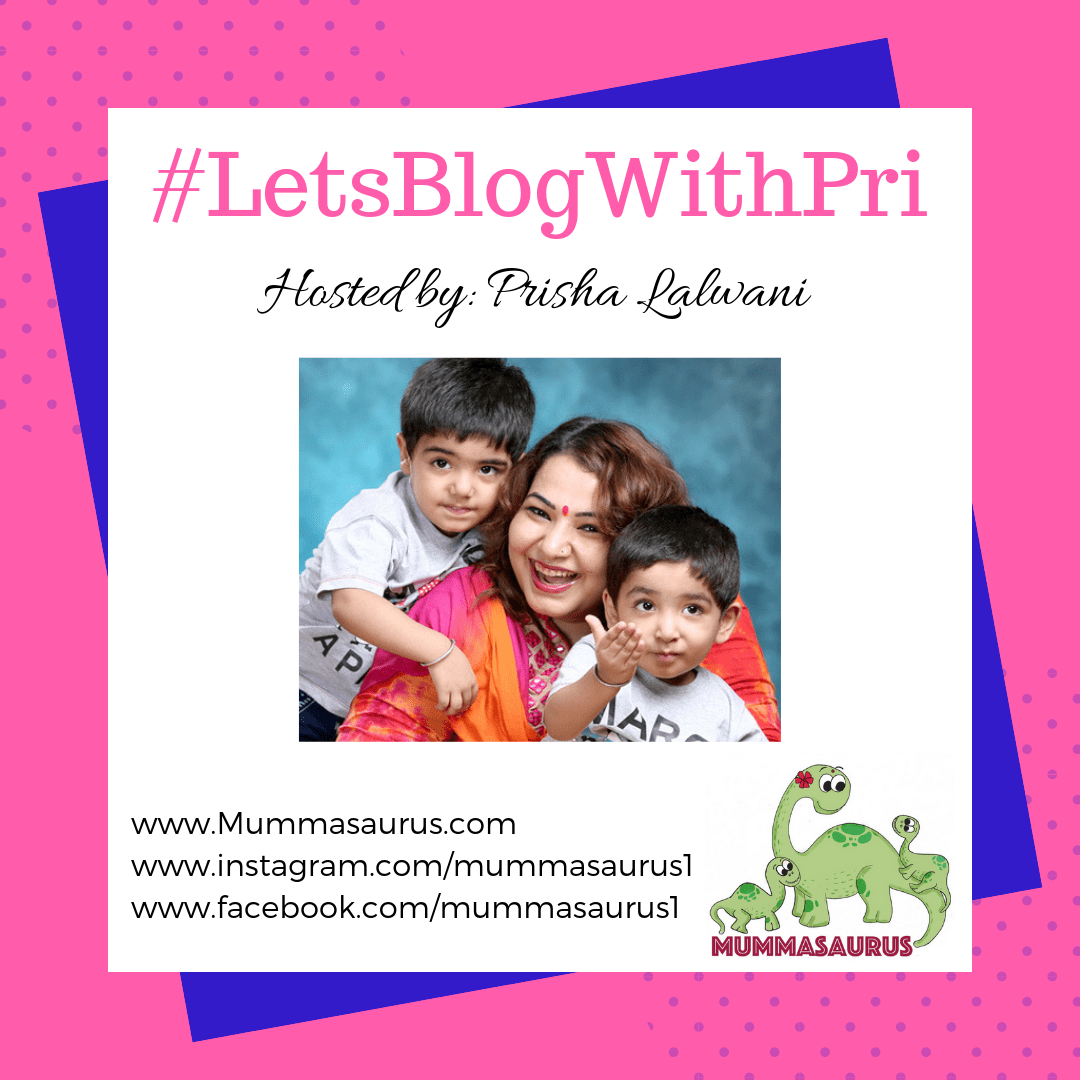 Hosted By
Prisha Lalwani Mummasaurus.com
IG: @mummasaurus1
FB: /mummasaurus1